Recognizing and celebrating an excellent vision researcher focused on potentially blinding eye disease.
The RPB David F. Weeks Award for Outstanding Vision Research (the "Weeks Award") has been established through the generosity of Research to Prevent Blindness (RPB), an anonymous donor, and the Association of University Professors of Ophthalmology (AUPO), to annually recognize and celebrate an outstanding ophthalmic vision scientist whose research has made meaningful contributions to the understanding and/or treatment of potentially blinding eye disease. The award carries the name of David F. Weeks, former President and Chairman of Research to Prevent Blindness, in honor of his contributions to the field of vision research. The award will be presented at the AUPO Annual Meeting and will carry an unrestricted award of $50,000, payable to the recipient directly and to be used at his or her discretion.
The nomination period for 2024 is now open. Deadline: June 1
2023 RPB David F. Weeks Award for Outstanding Vision Research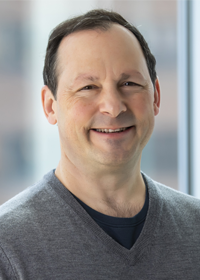 David J. Calkins, PhD is one of the world's leading authorities on the neurobiological roots of blinding eye disease and identification of new therapeutic targets based on neuronal protection, repair, and regeneration. Dr. Calkins has chosen to take a broad and systems-oriented approach to understanding retinal and optic nerve degeneration. His research has introduced multiple paradigms into pathogenic mechanisms of progression in glaucomatous optic neuropathy – or glaucoma, the world's leading cause of irreversible blindness. He and his research team have painstakingly pursued new discoveries to uncover the most important neuronal, glial, and synaptic relationships that define progression of neurodegeneration in glaucoma. For his research contributions, he has been awarded an Alfred P. Sloan Foundation Neuroscience Fellowship, the Lewis Rudin Glaucoma Prize of The New York Academy of Medicine, and the Wasserman, Senior Scientific, and Stein Innovation Awards from Research to Prevent Blindness. In 2016, he was named a Gold Fellow of the Association for Research in Vision and Ophthalmology for his contributions to the vision research community. He recently was given the Presidential Glaucoma Award from Glaucoma Research Foundation for his seminal research contributions. He was also an inaugural awardee of the Stanley Cohen Innovation Fund at Vanderbilt.
Dr. Calkins completed undergraduate studies in mathematics at the University of Michigan Honors College, followed by doctoral work in neuroscience from the University of Pennsylvania. Following postdoctoral fellowships at the Max Plank Institute for Brain Research and the Johns Hopkins University Krieger Mind-Brain Institute, he became faculty at the University of Rochester School of Medicine and Center for Visual Science, where he continued his studies of retinal and optic nerve circuitry related to vision. He joined Vanderbilt University Medical Center in 2004 and was promoted to Professor in 2011. He has written over 100 research articles, reviews, and book chapters, including key publications in the Proceedings of the National Academy of Sciences, Nature, Science Translational Medicine, Progress in Retinal and Eye Research, Molecular Neurodegeneration, and Cell Death and Disease.  He also has held numerous editorial positions for neurology, ophthalmology, and neuroscience journals. Over the years, his innovative research has garnered over 70 grants and contracts from the National Institutes of Health, industry partners in biotechnology and pharmaceuticals, and private foundations.
Dr. Calkins is committed to service in the biomedical community. He has chaired numerous National Institutes of Health study sections and regularly reviews training grants, center grants, and program projects for several federal agencies. He has had leadership roles for many service committees in the ophthalmology and neuroscience research communities and regularly reviews fellowships and pilot grants for several not-for-profit organizations. He is a founding member and past president of the AUPO Research Directors Council. He recently served as Chair of the Glaucoma Research Foundation's Catalyst for a Cure Initiative to regenerate the optic nerve and is a scientific advisor for several biotech and pharmaceutical companies across the world.
Award Information
Eligibility
Nominees for the Weeks Award must fulfill the following criteria:  
Must be US citizens or permanent residents of the US and doing research in the US  
Well-established, senior level investigator with documented history of conducting eye and vision research
MDs, PhDs, or MD/PhDs are eligible
Must be PI (Principal Investigator) on an active NIH grant
Embodies the following qualities:

Has demonstrated excellence in vision research that is basic, clinical, or translational in nature
Has brought about outstanding innovation in and/or advancement in vision research as manifest by outstanding publications
Has exemplified the highest principles of scientific research and leadership
Has made contributions in research within the last five years; that is, the Weeks Award is not an honorific for research contributions made for many years previously

Nominees are NOT required to be Members of AUPO nor their institutions members of AUPO
Nominees can be from academic or non-academic institutions
Nominees can be from departments other than ophthalmology, but for academic institutions, the nomination must be made by the Ophthalmology Department Chair and for non-academic institutions, the nomination must be made by the Research Director or ranking scientist
For Department Chairs in academic institutions and Ranking Scientist in non-academic institutions to be eligible for the Weeks Award, they must be nominated by a person of equal or higher rank from another institution.
Special consideration in the selection process will be given to:
Recognition of current research activities, not simply the length of service or contributions made many years previously
Innovative and outstanding work that has significantly advanced the field
Nominations
Candidates must be nominated by the Ophthalmology Department Chair in academic institutions or by the Research Director or ranking scientist in non-academic institutions
The Application Packet must include the following items (10 pt. font or greater):
One (1) letter maximum (not to exceed three pages) from the Ophthalmology Chair in academic institutions or Research Director or ranking scientist in non-academic institutions, summarizing the Nominee's special qualifications for the Award and verifying that, if awarded:

the award will be granted directly to the Awardee and not counted against normal compensation or deposited in department accounts
the Awardee will attend the Annual Meeting of the AUPO to receive the Award and provide a lecture at the AUPO Annual Meeting the year after receiving the award

Two (2) supporting letters maximum (each not to exceed two pages) from established scientists, mentors, and or leaders in the nominee's field of interest
A copy of the Nominee's current Curriculum Vitae
A copy (pdf) of the three papers in the past 5 years which exemplify the advance being considered for the award
A signed letter from the Nominee (not to exceed two pages) summarizing the Nominee's recent accomplishment(s) in vision research and plans for future research. The Nominee must also agree in the letter to address the Annual Meeting of the AUPO the year after the Weeks Award is given.
The application packet must be compiled by the Ophthalmology Department Chair for academic institutions or the Research Director or ranking scientist from non-academic institutions and submitted electronically by June 1.
Selection Process
All completed applications will be reviewed by a Selection Committee, consisting of Chairs and Directors of Research from Departments of Ophthalmology, and a recommendation forwarded to the AUPO Board of Trustees for approval.
The Awardee will be notified in August.   
Past Recipients
2022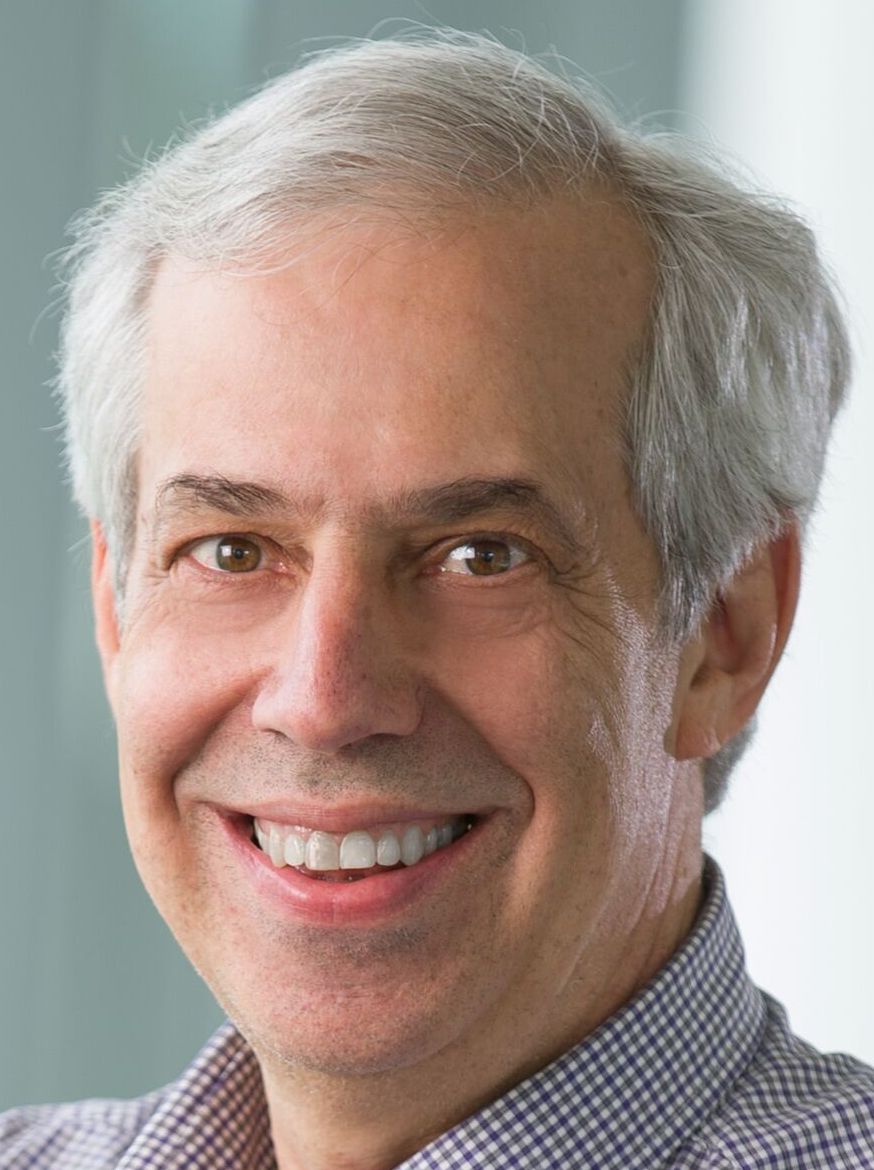 2021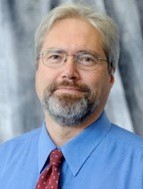 2020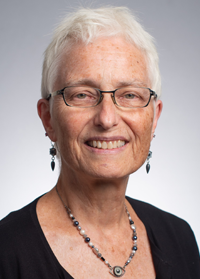 2019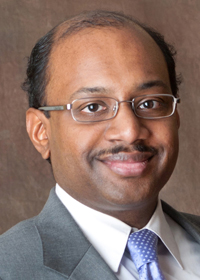 2018