Recognizing and celebrating an excellent vision researcher focused on potentially blinding eye disease.
The RPB David F. Weeks Award for Outstanding Vision Research (the "Weeks Award") has been established through the generosity of Research to Prevent Blindness (RPB), an anonymous donor, and the Association of University Professors of Ophthalmology (AUPO), to annually recognize and celebrate an outstanding ophthalmic vision scientist whose research has made meaningful contributions to the understanding and/or treatment of potentially blinding eye disease. The award carries the name of David F. Weeks, former President and Chairman of Research to Prevent Blindness, in honor of his contributions to the field of vision research. The award will be presented at the AUPO Annual Meeting and will carry an unrestricted award of $50,000, payable to the recipient directly and to be used at his or her discretion.
The nomination period for 2021 closed.
2020 RPB David F. Weeks Award for Outstanding AMD Research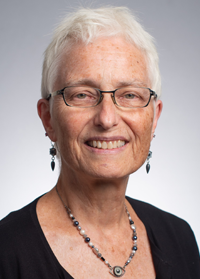 Christine Curcio, PhD is White-McKee Endowed Professor of Ophthalmology and Visual Sciences at the University of Alabama at Birmingham School of Medicine (Birmingham, Alabama, USA). Collaborating with innovative eye banks for human donor eyes, she investigates retinal aging and age-related macular degeneration (AMD), focused on pathobiology and validation of clinical imaging technology, including optical coherence tomography, adaptive optics-assisted imaging, and fundus autofluorescence. Laboratory techniques include histopathology, electron microscopy, multispectral imaging, cell biology, immunohistochemistry, and lipoprotein biology. Collaborations bring in clinicopathologic correlation, visual function testing, epidemiology, image analysis, transcriptomics, and imaging mass spectrometry. Since 1984, research resulting in >185 peer review articles and >250 invited presentations on four continents has been funded by the National Institutes of Health, foundations, and industry. She serves on editorial boards of Investigative Ophthalmology & Visual Science and Retina. She was awarded the 2002 (inaugural) Roger H. Johnson Prize for Macular Degeneration research, and the 2014 Ludwig von Sallmann Prize. She is histologist to the Classification of Atrophy group, a clinical international consensus group that is newly defining AMD clinical trial endpoints via multimodal imaging.

The precisely organized outer retina, clarity of clinical imaging, mechanistic commonality with cardiovascular disease, and success in treating neovascular AMD all combine to accelerate progress. Dr. Curcio was motivated by the societal challenge of age-related disease. She trained in basic neuroscience and adopted tools of digital pathology. Her accurate maps of human photoreceptors demonstrated that rods outnumber cones in macula. Rod vulnerability and cone resilience in aging challenged the belief that AMD was a cone disease and lead to tests of night vision as functional outcomes. Her discovery and characterization of Bruch's membrane lipoproteins, the main ultrastructural components of soft drusen, built on work by SH and JP Sarks. This led to Bruch's membrane lipid scavenging as a novel and targeted therapeutic strategy now in development. Her Project MACULA website of high-resolution histology of AMD eyes (projectmacula.cis.uab.edu) revealed
microscopic details of features seen first with clinical optical coherence topography. These included a new layer of extracellular deposits, neurodegeneration and gliosis unique to macula, and multiple pathways of RPE death. Dr. Curcio believes that if we can see AMD, we can treat or prevent it, and we can see so much of it now.
Award Information
Eligibility
Nominees for the Weeks Award must fulfill the following criteria:  
Must be US citizens or permanent residents of the US and doing research in the US  
Well-established, senior level investigator with documented history of conducting eye and vision research
MDs, PhDs, or MD/PhDs are eligible
Must be PI (Principal Investigator) on an active NIH grant
Embodies the following qualities:

Has demonstrated excellence in vision research that is basic, clinical, or translational in nature
Has brought about outstanding innovation in and/or advancement in vision research as manifest by outstanding publications
Has exemplified the highest principles of scientific research and leadership
Has made contributions in research within the last five years; that is, the Weeks Award is not an honorific for research contributions made for many years previously

Nominees are NOT required to be Members of AUPO nor their institutions members of AUPO
Nominees can be from academic or non-academic institutions
Nominees can be from departments other than ophthalmology, but for academic institutions, the nomination must be made by the Ophthalmology Department Chair and for non-academic institutions, the nomination must be made by the Research Director or ranking scientist
Special consideration in the selection process will be given to:
Recognition of current research activities, not simply the length of service or contributions made many years previously
Innovative and outstanding work that has significantly advanced the field
Nominations
Candidates must be nominated by the Ophthalmology Department Chair in academic institutions or by the Research Director or ranking scientist in non-academic institutions
The Application Packet must include the following items (10 pt. font or greater):
One (1) letter maximum (not to exceed three pages) from the Ophthalmology Chair in academic institutions or Research Director or ranking scientist in non-academic institutions, summarizing the Nominee's special qualifications for the Award and verifying that, if awarded:

the award will be granted directly to the Awardee and not counted against normal compensation or deposited in department accounts
the Awardee will attend the Annual Meeting of the AUPO to receive the Award and provide a lecture at the AUPO Annual Meeting the year after receiving the award

Two (2) supporting letters maximum (each not to exceed two pages) from established scientists, mentors, and or leaders in the nominee's field of interest
A copy of the Nominee's current Curriculum Vitae
A copy (pdf) of the three papers in the past 5 years which exemplify the advance being considered for the award
A signed letter from the Nominee (not to exceed two pages) summarizing the Nominee's recent accomplishment(s) in vision research and plans for future research. The Nominee must also agree in the letter to address the Annual Meeting of the AUPO the year after the Weeks Award is given.
The application packet must be compiled by the Ophthalmology Department Chair for academic institutions or the Research Director or ranking scientist from non-academic institutions and submitted electronically by June 1.
Selection Process
All completed applications will be reviewed by a Selection Committee, consisting of Chairs and Directors of Research from Departments of Ophthalmology, and a recommendation forwarded to the AUPO Board of Trustees for approval.
The Awardee will be notified in August.   
Past Recipients
2019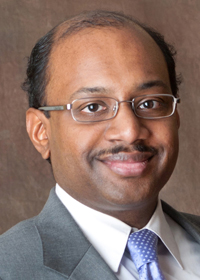 2018