Recognizing and celebrating an excellent vision researcher focused on potentially blinding eye disease.
The RPB David F. Weeks Award for Outstanding Vision Research (the "Weeks Award") has been established through the generosity of Research to Prevent Blindness (RPB), an anonymous donor, and the Association of University Professors of Ophthalmology (AUPO), to annually recognize and celebrate an outstanding ophthalmic vision scientist whose research has made meaningful contributions to the understanding and/or treatment of potentially blinding eye disease. The award carries the name of David F. Weeks, former President and Chairman of Research to Prevent Blindness, in honor of his contributions to the field of vision research. The award will be presented at the AUPO Annual Meeting and will carry an unrestricted award of $50,000, payable to the recipient directly and to be used at his or her discretion.
The nomination period for 2023 is open through June 1.

Nomination Form
2022 RPB David F. Weeks Award for Outstanding Vision Research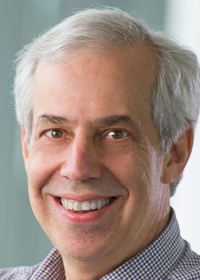 Donald J. Zack, MD, PhD, is the Guerrieri Professor of Genetic Engineering and Molecular Ophthalmology and Director of the Wilmer Eye Institute's new Stem Cell Ocular Regenerative Medicine (STORM) Center. Dr. Zack graduated from the Albert Einstein College of Medicine in 1984, where he studied molecular immunology under the mentorship of Dr. Matthew Scharff, and did residency training in ophthalmology at the Massachusetts Eye and Ear Infirmary. He joined Johns Hopkins in 1988 where he pursued specialty training in glaucoma, under the direction of Dr. Harry Quigley, and molecular biology post-doctoral work, under the direction of Dr. Jeremy Nathans, and subsequently joined the Wilmer Faculty.
Dr. Zack is a former National Eye Institute (NEI) study section chair and a former Co-Chair of the NEI Board of Scientific Counselors. He has served on scientific advisory boards for a number of academic institutions, journals, non-profit research foundations, and biotech and pharmaceutical companies. In 2011 Dr. Zack stopped his clinical glaucoma practice to have more time to devote to research and teaching.
Dr. Zack's research activities cover the spectrum from basic research to translational studies to clinical trials. His lab studies the control of gene expression in retinal photoreceptors, the retinal pigment epithelium, and ganglion cells. They also study the mechanisms by which these cells die, and in collaboration with colleagues at Wilmer and elsewhere, they are using high content screening approaches to develop novel methods to slow down, and hopefully to prevent, their degeneration. The molecules that Dr. Zack's team are identifying and developing could lead to novel treatments for retinal neurodegenerative diseases such as macular degeneration, retinitis pigmentosa, and glaucoma. As an additional approach that someday may offer the possibility of restoring vision to glaucoma patients, and others with optic nerve disease, they are pioneering ways to achieve the differentiation of stem cells into retinal ganglion cells and promote optic nerve regeneration. In a new area of research, Dr. Zack's lab is also working on the development of re-myelination approaches for the treatment of de-myelinating diseases such as multiple sclerosis. They are applying stem cell and high content screening technologies, similar to those they use to study the retina, to screen for candidate drugs and pathways that promote myelination.
Award Information
Eligibility
Nominees for the Weeks Award must fulfill the following criteria:  
Must be US citizens or permanent residents of the US and doing research in the US  
Well-established, senior level investigator with documented history of conducting eye and vision research
MDs, PhDs, or MD/PhDs are eligible
Must be PI (Principal Investigator) on an active NIH grant
Embodies the following qualities:

Has demonstrated excellence in vision research that is basic, clinical, or translational in nature
Has brought about outstanding innovation in and/or advancement in vision research as manifest by outstanding publications
Has exemplified the highest principles of scientific research and leadership
Has made contributions in research within the last five years; that is, the Weeks Award is not an honorific for research contributions made for many years previously

Nominees are NOT required to be Members of AUPO nor their institutions members of AUPO
Nominees can be from academic or non-academic institutions
Nominees can be from departments other than ophthalmology, but for academic institutions, the nomination must be made by the Ophthalmology Department Chair and for non-academic institutions, the nomination must be made by the Research Director or ranking scientist
For Department Chairs in academic institutions and Ranking Scientist in non-academic institutions to be eligible for the Weeks Award, they must be nominated by a person of equal or higher rank from another institution.
Special consideration in the selection process will be given to:
Recognition of current research activities, not simply the length of service or contributions made many years previously
Innovative and outstanding work that has significantly advanced the field
Nominations
Candidates must be nominated by the Ophthalmology Department Chair in academic institutions or by the Research Director or ranking scientist in non-academic institutions
The Application Packet must include the following items (10 pt. font or greater):
One (1) letter maximum (not to exceed three pages) from the Ophthalmology Chair in academic institutions or Research Director or ranking scientist in non-academic institutions, summarizing the Nominee's special qualifications for the Award and verifying that, if awarded:

the award will be granted directly to the Awardee and not counted against normal compensation or deposited in department accounts
the Awardee will attend the Annual Meeting of the AUPO to receive the Award and provide a lecture at the AUPO Annual Meeting the year after receiving the award

Two (2) supporting letters maximum (each not to exceed two pages) from established scientists, mentors, and or leaders in the nominee's field of interest
A copy of the Nominee's current Curriculum Vitae
A copy (pdf) of the three papers in the past 5 years which exemplify the advance being considered for the award
A signed letter from the Nominee (not to exceed two pages) summarizing the Nominee's recent accomplishment(s) in vision research and plans for future research. The Nominee must also agree in the letter to address the Annual Meeting of the AUPO the year after the Weeks Award is given.
The application packet must be compiled by the Ophthalmology Department Chair for academic institutions or the Research Director or ranking scientist from non-academic institutions and submitted electronically by June 1.
Selection Process
All completed applications will be reviewed by a Selection Committee, consisting of Chairs and Directors of Research from Departments of Ophthalmology, and a recommendation forwarded to the AUPO Board of Trustees for approval.
The Awardee will be notified in August.   
Past Recipients
2021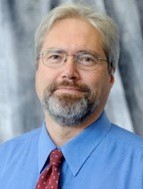 2020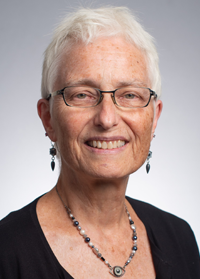 2019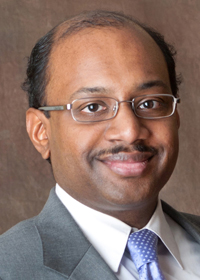 2018