Recognizing promising house officers pursuing a career in academic ophthalmology and vision research.
The AUPO/RPB Resident and Fellow Research Forum was established through a grant provided by Research to Prevent Blindness (RPB). The AUPO believes strongly that skills learned by participating in research are an invaluable component of the education of an ophthalmologist.  The establishment of the Resident and Fellow Research Forum acknowledges the importance of research in ophthalmic education and is intended to encourage the most promising house officers to pursue a career in academic ophthalmology and vision research. Through this forum AUPO promotes excellence in research by residents and fellows and identifies and supports individuals considering a career in ophthalmic research. Each year, AUPO schedules a session for the Forum as an integral part of the annual meeting. Travel-related expenses for the meeting are covered by AUPO; winners receive a cash award of $500 and a commemorative certificate.
The nomination period is open through September 15.
2020 Resident and Fellow Research Forum Participants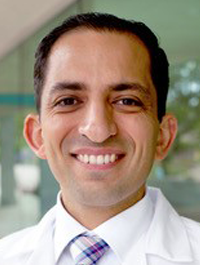 Mathieu Bakhoum, MD, PhD
University of California, San Diego, Jacobs Retina Center
Mathieu Bakhoum is a second-year vitreoretinal fellow at the University of California, San Diego. He graduated from Simon Fraser University, Burnaby, British Columbia, with a Bachelor of Science in molecular biology and biochemistry. He subsequently attended the University of Texas Medical Branch at Galveston, Texas, where he obtained his MD/PhD degree. His graduate work focused on the role of the lysosomal clearance mechanism, autophagy, in the development of neurodegenerative pathology. He completed his residency training at Nassau County Hospital in New York. His current research interest focuses on the biology of uveal melanoma, with the aim of understanding the basis behind metastatic tendencies in high-risk tumors. As a physician scientist, his career goal is to establish an independent laboratory to perform basic and translational research with direct clinical applications to benefit patients with ocular melanoma.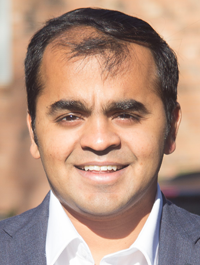 Siddharth Narendran, MD
University of Virginia, Department of Ophthalmology
Siddharth Narendran is currently a fellow in the Department of Ophthalmology and the Centre for Advanced Vision Science at the University of Virginia. He completed his residency at Aravind Eye Hospital, Madurai, India before joining as a fellow under the mentorship of Dr Jayakrishna Ambati. He has received the AIOS-HOYA Young Research Scholarship award from the All India Ophthalmological Society. His current research lies in understanding the role played by mechanotransduction, processes through which cells sense and respond to mechanical stimuli by converting them to biochemical signals, in inflammation and retinal pigmented epithelium degeneration in Geographic Atrophy. He is committed to pursuing a career as a clinician-scientist and hopes to serve patients both through direct clinical care and translational scientific research.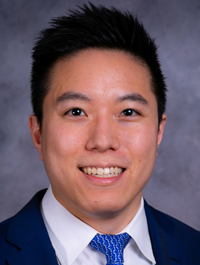 Brian Soetikno, PhD
Northwestern University, Feinberg School of Medicine
Brian Soetikno received his BS in Biomedical Engineering from Washington University in St. Louis, MO, where he studied biomedical optics under the mentorship of Lihong Wang, PhD. In the summer of 2013, he entered the Medical Scientist (MD/PhD) Training Program at the Northwestern University Feinberg School of Medicine, Chicago, IL. He completed a PhD in Biomedical Engineering in the fall of 2018 under the combined mentorship of Amani Fawzi, MD and Hao Zhang, PhD. His dissertation described advances in functional optical coherence tomography (OCT), including retinal oximetry with visible-light OCT and OCT angiography. He has authored more than 20 peer-reviewed publications and has presented at multiple conferences, including the ARVO Annual Meeting and the OCTA Summit. His notable awards include the 2017 OCTA Summit Outstanding Poster Award (Portland, OR), the 2016 Illinois Society for the Prevention of Blindness Grant, and the 2015 ARVO Travel Award. He also received an NIH F30 Ruth L. Kirschstein National Research Service Award. He expects to receive his MD in the spring of 2020 and pursue a residency in ophthalmology thereafter. Brian aspires to ultimately pursue a career in academic ophthalmology, where he hopes to combine his passion for engineering, innovation, and ocular surgery.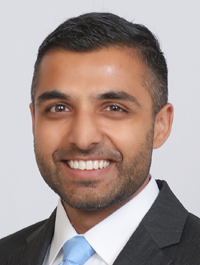 Harris Sultan, MD, MS
Washington University in St. Louis, School of Medicine
Harris Sultan is a second-year vitreoretinal surgery fellow at Washington University in St. Louis. He completed his Bachelors, Masters and Medical degrees at the University of Connecticut and performed his preliminary medicine internship at Washington Hospital Center in Washington, DC. He completed his residency at the University of Texas Medical Branch/Blanton Eye Institute Program in Galveston, TX. Prior to medical school, he worked at a flow cytometry laboratory at Pfizer in Groton, CT evaluating clinical-trial specimens in various drug programs. He is now using that background evaluating microparticles found in the vitreous and how they may play a role in vitreoretinal disease pathogenesis. He plans to join a large retina-only private practice with access to industry, amenable for investigator-initiated studies.
Additional Information
Eligibility
Nominees for the Resident and Fellow Research Forum must fulfill the following criteria:
Residents or fellows, carrying out research on a full or part-time basis in any approved residency training program in the United States and Canada, and medical students doing a full year of research
Research content should reflect ongoing or very recent research that has not yet been published or accepted for publication at the time of submission
Applications across the full spectrum of ophthalmic diseases are encouraged
A winning presenter is eligible to present only once at an AUPO annual meeting
Nominations
Candidates must be nominated by their Department Chair
The Application Packet must include the following items (10 pt. font or greater):

A letter (not to exceed two pages) from the Chair summarizing the Nominee's special qualifications for the Award and verifying

the percent of 'hands-on' effort by the candidate described in the abstract
the cash prize will be awarded directly to the Awardee and not counted against normal compensation or deposited in department accounts
the Awardee will attend the AUPO Annual Meeting to receive the award and will be accompanied by the Chair or an Associate Member from their department

One-page curriculum vitae
Abstract of research carried out by candidate

abstracts should indicate the percent of "hands-on" effort of the work performed by the candidate
abstracts should be in ARVO format
the introduction should contain a single sentence statement of the hypothesis
the conclusion should contain a single sentence statement of the relevance of the work to the prevention of blindness (why the study is therefore important)

No candidate may submit more than one abstract, although there is no limit to the number of abstracts that may be submitted from any department. In general, there should be only one submission from the laboratory or program of an individual scientific faculty preceptor.
The completed application packet must be compiled by the Department Chair and submitted electronically by September 15.
Selection Process
All applications will be reviewed by a Selection Committee, consisting of Chairs and Directors of Research from Departments of Ophthalmology.
The four successful candidates will be notified in October.