Recognizing promising house officers pursuing a career in academic ophthalmology and vision research.
The AUPO/RPB Resident and Fellow Research Forum was established through a grant provided by Research to Prevent Blindness (RPB). The AUPO believes strongly that skills learned by participating in research are an invaluable component of the education of an ophthalmologist.  The establishment of the Resident and Fellow Research Forum acknowledges the importance of research in ophthalmic education and is intended to encourage the most promising house officers to pursue a career in academic ophthalmology and vision research. Through this forum AUPO promotes excellence in research by residents and fellows and identifies and supports individuals considering a career in ophthalmic research. Each year, AUPO schedules a session for the Forum as an integral part of the annual meeting. Travel-related expenses for the meeting are covered by AUPO; winners receive a cash award of $500 and a commemorative certificate.
The nomination period is now closed.
2021 Resident and Fellow Research Forum Participants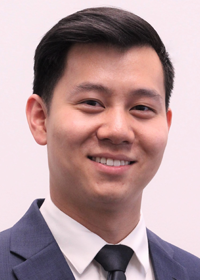 Andrew X. Chen, BSE
Case Western Reserve University School of Medicine
Andrew Chen is a fourth-year medical student at Case Western Reserve University in Cleveland, Ohio. He completed his undergraduate education at the University of Michigan with a B.S.E. in Biomedical Engineering. During medical school, he spent a year conducting clinical research in retinal diseases under the guidance of Dr. Rishi Singh, MD at Cole Eye Institute, Cleveland Clinic, and was awarded support from a National Institutes of Health T32 Training Grant and Research to Prevent Blindness Medical Student Eye Research Fellowship. His current research examines mitochondrial flavoprotein fluorescence as an imaging modality for the evaluation of retinal diseases, including diabetic retinopathy and age-related macular degeneration. Andrew is also passionate about teaching and has served in several roles as an educator for his junior medical student colleagues. He will graduate from medical school in the spring of 2021 and plans to begin his ophthalmology residency training thereafter. Andrew will pursue a career in academic medicine, where he hopes to dedicate his efforts towards medical education, mentorship, and clinical research.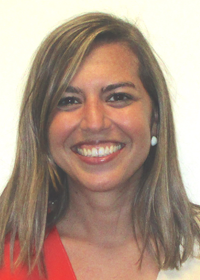 Ines Lains, MD, PhD
Massachusetts Eye and Ear
Ines Lains is a second-year resident in the Harvard Ophthalmology Residency Training Program, Massachusetts Eye and Ear (MEE). Ines earned her medical degree and PhD at the University of Coimbra, Portugal. During her PhD, she was awarded a Junior and Career Development Award from HMS and the Portuguese Foundation for Science and Technology that supported her research project, as well as a research fellowship at MEE under the mentorship of Drs. Deeba Husain and Joan W. Miller. Her most significant endeavor was to spearhead an international collaboration between institutions in Portugal and the US, and to study AMD pathophysiology and identify biomarkers for this condition. To date, Ines has published more than fifty manuscripts in top journals, has presented her work at several national and international ophthalmology conferences, and has received several awards including two consecutive Gragoudas Prizes for outstanding research in Clinical Retina by a MEE trainee. After completing her PhD, Ines joined the Harvard Ophthalmology Residency Program. Ines hopes to complete a vitreoretinal surgery fellowship and pursue an academic ophthalmology career, combining her passion for retina, clinical research and teaching.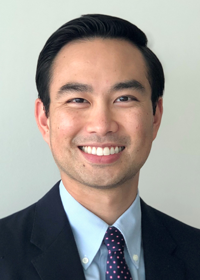 Nathan Pirakitikulr, MD, PhD
Bascom Palmer Eye Institute
Nathan Pirakitikulr was born and raised in Indiana, the son of Thai immigrants who came to the United States in the pursuit of higher education and opportunity. Inspired by his parents' hard work and dedication to learning, Dr. Pirakitikulr went on to study biochemistry and mathematics at Columbia University. He then earned his MD and PhD at the Yale School of Medicine where he studied the structure of viral RNAs and how they are recognized by the innate immune system in humans. Upon graduation he turned his attention to training in ophthalmology at the Bascom Palmer Eye Institute where he is currently completing his third year of residency. In July he will continue his training with a fellowship in Orbital Facial Plastic and Reconstructive Surgery at UCLA's Jules Stein Eye Institute under the mentorship of Dr. Robert Goldberg. As a physician-scientist, Dr. Pirakitikulr is interested in understanding the molecular drivers of orbital inflammation, and on the side, he has been developing low-cost imaging devices to aid in the diagnosis and management of orbital diseases.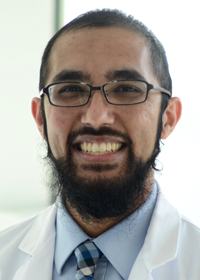 Murtaza Saifee, MD
University of California, San Francisco
Murtaza Saifee is currently at PGY-4 ophthalmology resident at the University of California, San Francisco, and after residency plans to pursue a fellowship in glaucoma. He is interested in the intersection of engineering and ophthalmology and is excited to explore applications that marry those two fields to optimize the way we diagnosis and treat patients. After fellowship, he hopes to pursue his goals of patient care and technology research as an academic ophthalmologist.
Additional Information
Eligibility
Nominees for the Resident and Fellow Research Forum must fulfill the following criteria:
Residents or fellows, carrying out research on a full or part-time basis in any approved residency training program in the United States and Canada, and medical students doing a full year of research
Research content should reflect ongoing or very recent research that has not yet been published or accepted for publication at the time of submission
Applications across the full spectrum of ophthalmic diseases are encouraged
A winning presenter is eligible to present only once at an AUPO annual meeting
Nominations
Candidates must be nominated by their Department Chair
The Application Packet must include the following items (10 pt. font or greater):

A letter (not to exceed two pages) from the Chair summarizing the Nominee's special qualifications for the Award and verifying

the percent of 'hands-on' effort by the candidate described in the abstract
the cash prize will be awarded directly to the Awardee and not counted against normal compensation or deposited in department accounts
the Awardee will attend the AUPO Annual Meeting to receive the award and will be accompanied by the Chair or an Associate Member from their department

One-page curriculum vitae
Abstract of research carried out by candidate

abstracts should indicate the percent of "hands-on" effort of the work performed by the candidate
abstracts should be in ARVO format
the introduction should contain a single sentence statement of the hypothesis
the conclusion should contain a single sentence statement of the relevance of the work to the prevention of blindness (why the study is therefore important)

No candidate may submit more than one abstract, although there is no limit to the number of abstracts that may be submitted from any department. In general, there should be only one submission from the laboratory or program of an individual scientific faculty preceptor.
The completed application packet must be compiled by the Department Chair and submitted electronically by September 15.
Selection Process
All applications will be reviewed by a Selection Committee, consisting of Chairs and Directors of Research from Departments of Ophthalmology.
The four successful candidates will be notified in October.