Recognizing promising house officers pursuing a career in academic ophthalmology and vision research.
The AUPO/RPB Resident and Fellow Research Forum was established through a grant provided by Research to Prevent Blindness (RPB). The AUPO believes strongly that skills learned by participating in research are an invaluable component of the education of an ophthalmologist.  The establishment of the Resident and Fellow Research Forum acknowledges the importance of research in ophthalmic education and is intended to encourage the most promising house officers to pursue a career in academic ophthalmology and vision research. Through this forum AUPO promotes excellence in research by residents and fellows and identifies and supports individuals considering a career in ophthalmic research. Each year, AUPO schedules a session for the Forum as an integral part of the annual meeting. Travel-related expenses for the meeting are covered by AUPO; winners receive a cash award of $500 and a commemorative certificate.
The nominations period has now closed.
2022 Resident and Fellow Research Forum Participants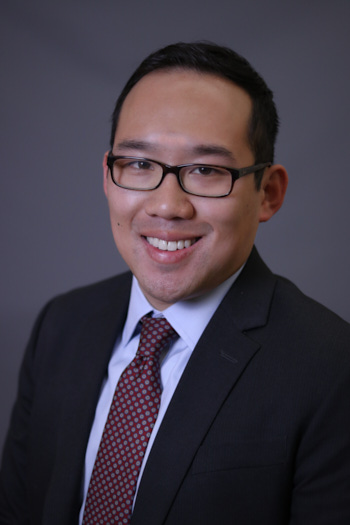 Jonathan Lin, MD, PhD
Harvard Medical School 
Jonathan Lin is a resident in the Harvard Ophthalmology Residency Training Program. He completed his undergraduate education at Emory University as a recipient of the Robert W. Woodruff Scholarship. He double majored in Neuroscience/Behavioral Biology and Music (Violin). He then went on to earn his combined MD/PhD from Washington University School of Medicine in St. Louis. For his PhD work, he worked in the lab of Dr. Rajendra Apte, studying how impaired metabolism and the aging innate immune system contribute to retinal degenerative diseases. For this work, Dr. Lin received the Dr. William Ellis Award, the Kipnis Award in Biomedical Sciences, and the Ceil M. DeGutis Prize in Chemical Biology or Medicinal Chemistry. Dr. Lin is currently working in the lab of Dr. Demetrios Vavvas to elucidate the pathophysiology underlying age-related macular degeneration. To date, Dr. Lin has published nearly 30 manuscripts in peer-reviewed journals, including 13 as first author. Dr. Lin's long-term goal is to become a physician-scientist who answers important questions through biomedical research and brings these findings from bench to the bedside to improve patient care.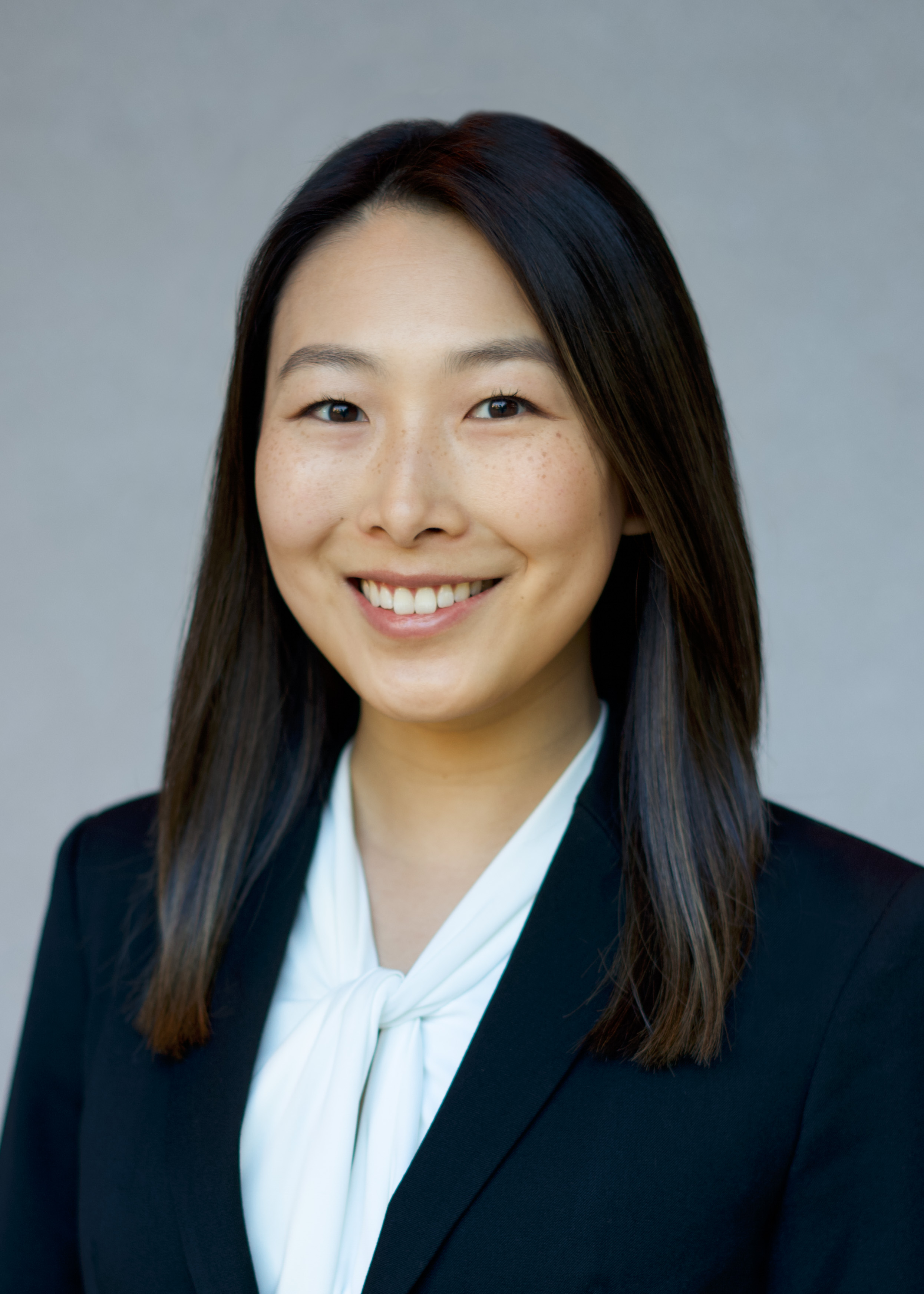 Micalla Peng, BS
University of Southern California
Micalla Peng, BS is a fourth-year medical student at the University of Southern California Keck School of Medicine in Los Angeles, CA. She completed her undergraduate training at the University of California, Los Angeles receiving her degree in Physiological Science. She is currently conducting a year-long Dean's Research Scholar Fellowship under the mentorship of Dr. Kimberly Gokoffski. Micalla's research interests are in developing regenerative therapies for those blinded by optic neuropathies. With Dr. Gokoffski, she is currently studying the effects of exogenous electrical fields on regenerating retinal ganglion cell axons after optic nerve injury and the mediators of these effects. She is passionate about teaching and has served as both a mentor and tutor for first- and second-year medical students. Micalla will graduate from medical school in the spring of 2023. After medical school, Micalla plans to pursue residency training in ophthalmology.  She is interested in an academic career where she can continue to develop neuro-regenerative therapies for visual restoration and train residents.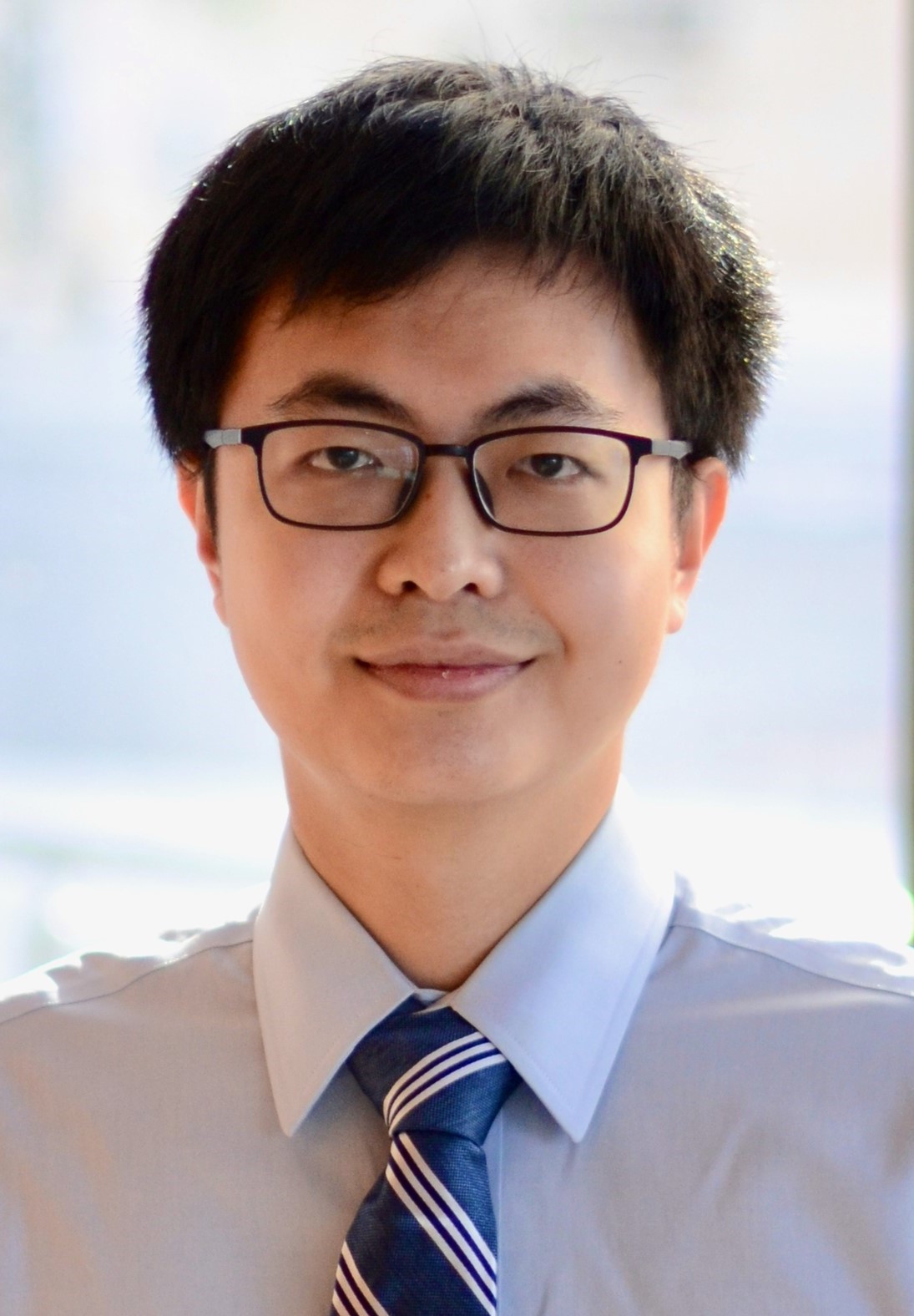 Liangbo (Linus) Shen, MD
University of California, San Francisco
Linus Shen is a first-year ophthalmology resident at the University of California, San Francisco. He received his Bachelor of Engineering degree summa cum laude from Duke University, where he worked on intraoperative optical coherence tomography, and co-invented and patented a stereoscopic heads-up display system for ophthalmic surgeries under the guidance of Drs. Joseph Izatt and Cynthia Toth. He then earned his medical degree cum laude from Yale School of Medicine. In medical school, Linus co-developed a novel statistical method to study the long-term natural history of diseases. Using this method, he investigated the decades-long progression of geographic atrophy, choroideremia, and Stargardt disease under the mentorship of Dr. Lucian Del Priore. He also studied the development of retinal nerve fiber in preterm infants using optical coherence tomography in Dr. Cynthia Toth's lab. To date, Linus has authored/co-authored over 30 peer-reviewed publications in top journals. As an aspiring physician-scientist, Linus is passionate about understanding the nature of ocular diseases and translating novel imaging techniques to improve the management of eye diseases.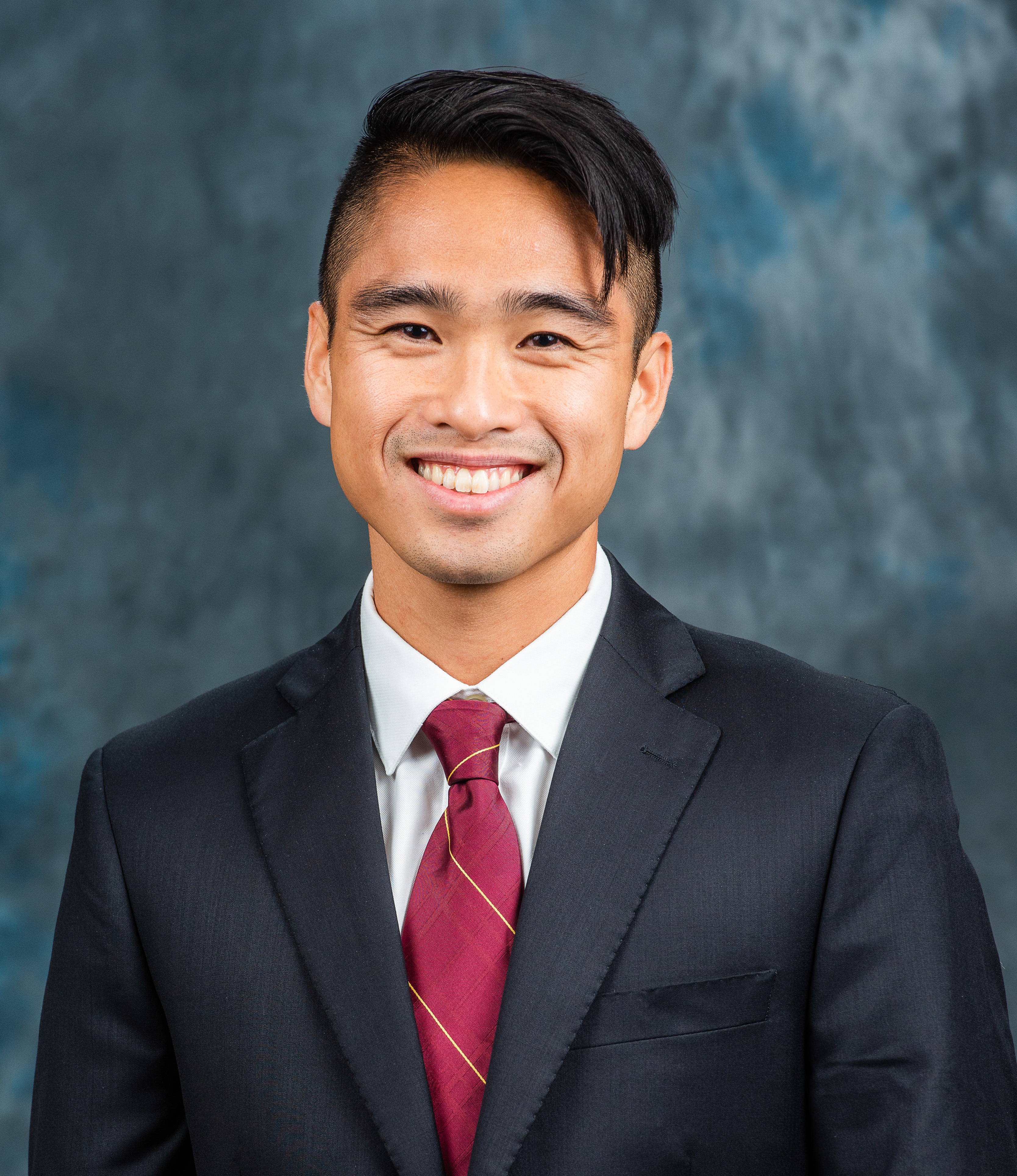 Tu Tran, MD, MSc
University of Minnesota
I am a first year (PGY-2) ophthalmology resident at University of Minnesota. I was born to Vietnamese refugees, and we settled in Sacramento, California as the final wave of boat people. My parents taught me to live a life in service to others. Via a graduate degree at Duke Global Health Institute and doing research in Uganda on surgery and epidemiology, I saw cataract surgery and thought that would be how I would like to serve. During medical school at University of Minnesota, I collaborated with mentors on clinical ophthalmology research at Mbarara University in southwestern Uganda, which has become a home away from home for the past five years. One of the outcomes is an eye study in cryptococcal meningitis patients, in which I am privileged to discuss at this year's AUPO meeting. I enjoy taking care of patients in the Twin Cities and strive to become a competent ophthalmic surgeon. Moving forward, I will help friends, collaborators and mentors grow ophthalmic services in low-resource settings, such as establishing eye banking infrastructure and local cornea transplantation, and train future ophthalmologists.
Additional Information
Eligibility
Nominees for the Resident and Fellow Research Forum must fulfill the following criteria:
Residents or fellows, carrying out research on a full or part-time basis in any approved residency training program in the United States and Canada, and medical students doing a full year of research
Research content should reflect ongoing or very recent research that has not yet been published or accepted for publication at the time of submission
Applications across the full spectrum of ophthalmic diseases are encouraged
A winning presenter is eligible to present only once at an AUPO annual meeting
Nominations
Candidates must be nominated by their Department Chair
The Application Packet must include the following items (10 pt. font or greater):

A letter (not to exceed two pages) from the Chair summarizing the Nominee's special qualifications for the Award and verifying

the percent of 'hands-on' effort by the candidate described in the abstract
the cash prize will be awarded directly to the Awardee and not counted against normal compensation or deposited in department accounts
the Awardee will attend the AUPO Annual Meeting to receive the award and will be accompanied by the Chair or an Associate Member from their department

One-page curriculum vitae
Abstract of research carried out by candidate

abstracts should indicate the percent of "hands-on" effort of the work performed by the candidate
abstracts should be in ARVO format
the introduction should contain a single sentence statement of the hypothesis
the conclusion should contain a single sentence statement of the relevance of the work to the prevention of blindness (why the study is therefore important)

No candidate may submit more than one abstract, although there is no limit to the number of abstracts that may be submitted from any department. In general, there should be only one submission from the laboratory or program of an individual scientific faculty preceptor.
The completed application packet must be compiled by the Department Chair and submitted electronically by September 15.
Selection Process
All applications will be reviewed by a Selection Committee, consisting of Chairs and Directors of Research from Departments of Ophthalmology.
The four successful candidates will be notified in October.