Recognizing promising house officers pursuing a career in academic ophthalmology and vision research.
The AUPO/RPB Resident and Fellow Research Forum was established through a grant provided by Research to Prevent Blindness (RPB). The AUPO believes strongly that skills learned by participating in research are an invaluable component of the education of an ophthalmologist.  The establishment of the Resident and Fellow Research Forum acknowledges the importance of research in ophthalmic education and is intended to encourage the most promising house officers to pursue a career in academic ophthalmology and vision research. Through this forum AUPO promotes excellence in research by residents and fellows and identifies and supports individuals considering a career in ophthalmic research. Each year, AUPO schedules a session for the Forum as an integral part of the annual meeting. Travel-related expenses for the meeting are covered by AUPO; winners receive a cash award of $500 and a commemorative certificate.
The nomination period is open through September 15.
2019 Resident and Fellow Research Forum Participants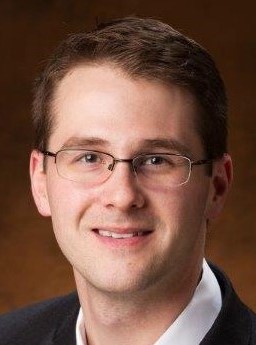 Josh Barnett, MD
Vanderbilt University, Vanderbilt Eye Institute
Josh Barnett is currently the Chief Resident in his PGY5 year at Vanderbilt Eye Institute in Nashville, Tennessee. Prior to residency, he completed his general surgery internship at Vanderbilt University and medical school at the University of Tennessee Health Science Center in Memphis, Tennessee. Dr. Barnett completed his PhD prior to medical school with a dissertation focusing on endothelial progenitor cells functioning in retinal neovascularization and the role of endoglin in this process. Prior to his graduate work, Dr. Barnett completed his bachelor of engineering in biomedical engineering at Vanderbilt University. His current research interest focuses on mechanisms and inhibition of neovascular and non-neovascular age-related macular degeneration. He plans to begin a surgical retina fellowship in the summer of 2019 and is working toward advancing his career in basic science research, clinical and surgical ophthalmology.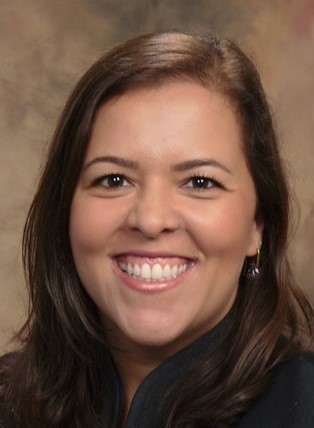 Karine Duarte Bojikian, MD, PhD
University of Washington, Department of Ophthalmology
Karine Duarte Bojikian was born and raised in Sao Paulo, Brazil. She earned her medical degree and PhD from the Federal University of Sao Paulo, where she also completed her ophthalmology residency and glaucoma fellowship. After finishing her training, she moved to the United States and joined the Department of Ophthalmology at the University of Washington as a research fellow, participating in several clinical research projects in glaucoma, authoring/co‐authoring over 50 abstracts and peer‐reviewed publications, and presenting her findings at many national and international conferences. Dr. Bojikian's passion for academic ophthalmology stems from her belief that a physician should not only be responsible for excellence in care, but also to pursue improvements in treatments. She is currently a PGY-3 ophthalmology resident at the University of Washington and her current research investigations encompass the applications of OCT Angiography in the diagnosis and disease progression monitoring in glaucoma, and the effects of cataract surgery in glaucoma patients. Dr. Bojikian aspires to continue her path in academic ophthalmology, which will empower her to look for discoveries in her field and achieve her goals as an ophthalmologist.
Jason Miller, MD, PhD
University of Michigan, Kellogg Eye Center
Jason Miller completed his undergraduate degree in biology at Stanford University, where he was active in development of microsurgical devices with the Department of Ophthalmology under the mentorship of Daniel Palanker, PhD and Mark Blumenkranz, MD. He completed his MD and PhD graduate work at University of California, San Francisco (UCSF), where he developed primary neuronal culture models of Huntington's disease at the UCSF-affiliated Gladstone Institute of Neurological Disease. He then became the inaugural awardee for the University of Michigan Kellogg Eye Center's Pre-Residency Research Fellowship, establishing an independent research program prior to joining the ophthalmology residency. His research seeks to establish primary RPE culture models of dry AMD as a platform for testing therapeutic interventions. He will pursue a split research and medical retina fellowship at the Kellogg Eye Center starting in 2019.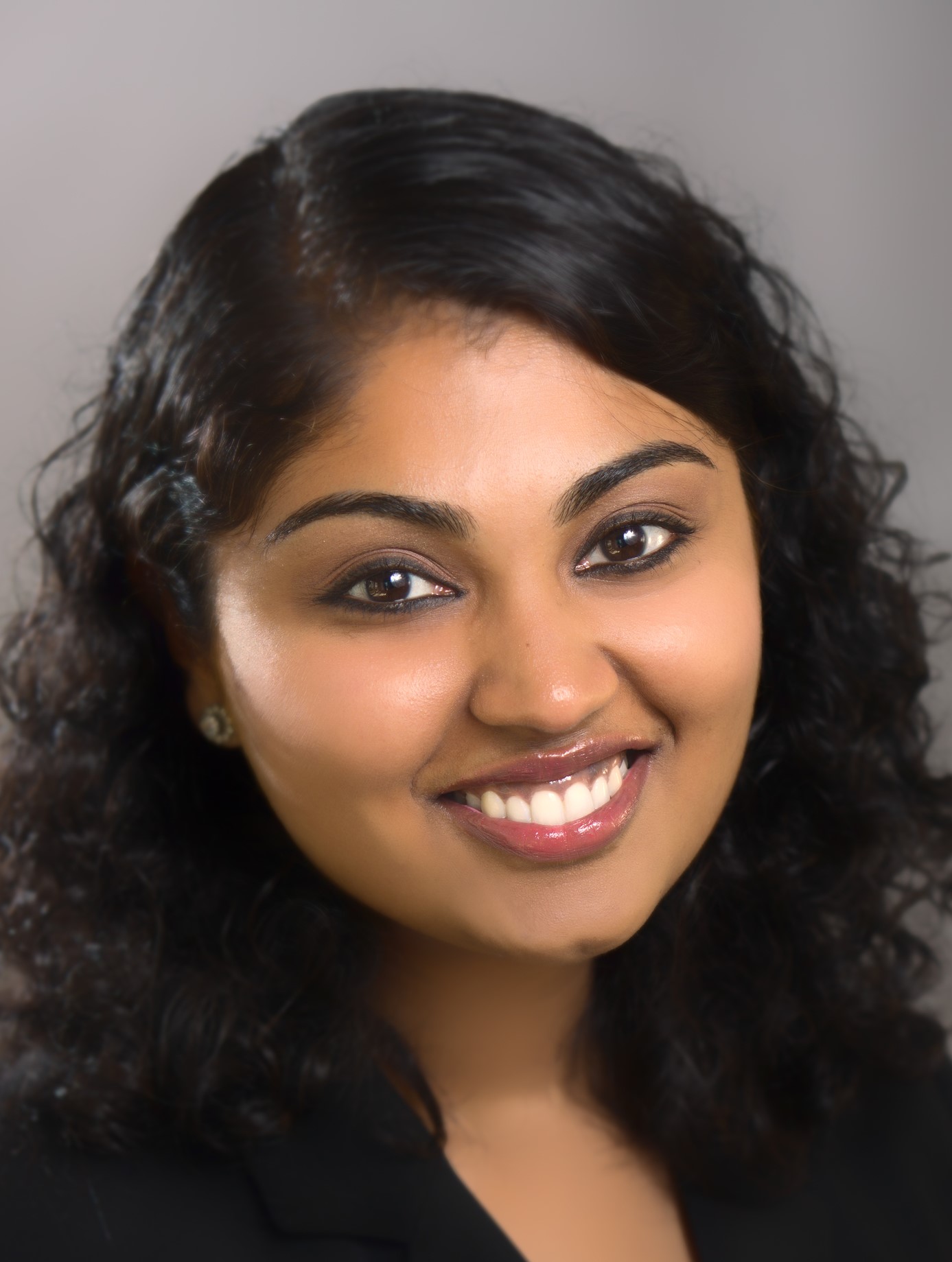 Nandini Venkateswaran, MD
University of Miami, Bascom Palmer Eye Institute
Nandini Venkateswaran is a third-year ophthalmology resident at the Bascom Palmer Eye Institute. She graduated from the University of Rochester with a BA in Biology and BA in Health and Society with the Highest Distinction. As a member of the prestigious Rochester Early Medical Scholars combined BA/MD program, she subsequently attended the University of Rochester School of Medicine and Dentistry where she earned her medical degree with a Distinction in Community Service and was inducted into the Alpha Omega Alpha Medical Honor Society. Prior to starting medical school, Nandini worked as an ophthalmic technician as well as a surgical and clinical research coordinator, and these experiences ignited her passion to pursue a career in ophthalmology. Nandini's research undertakings in medical school included analyzing outcomes of the HumanOptics artificial iris prosthesis, developing and studying a murine model of corneal angiogenesis and fibrosis, and spearheading subspecialty geriatric educational projects to optimize the quality of ophthalmic care provided to the aging population. During her residency, Nandini has researched the use of topical chemotherapeutic agents, 5-fluorouracil and interferon alfa-2b, as primary treatment modalities for ocular surface squamous neoplasia and has also evaluated the use of high-resolution anterior segment optical coherence tomography to diagnose and differentiate between various ocular surface lesions. Results of her research endeavors have been published in high impact journals and presented at numerous national and international meetings, for which she has won best paper of session awards. She has also contributed multiple case reports and book chapters to the medical literature. Nandini aspires to complete a fellowship in cornea, refractive surgery and external disease, and then pursue a career in academic ophthalmology, where she can combine her passions for patient care and clinical and translational research.
Additional Information
Eligibility
Nominees for the Resident and Fellow Research Forum must fulfill the following criteria:
Residents or fellows, carrying out research on a full or part-time basis in any approved residency training program in the United States and Canada, and medical students doing a full year of research
Research content should reflect ongoing or very recent research that has not yet been published or accepted for publication at the time of submission
Applications across the full spectrum of ophthalmic diseases are encouraged
A winning presenter is eligible to present only once at an AUPO annual meeting
Nominations
Candidates must be nominated by their Department Chair
The Application Packet must include the following items (10 pt. font or greater):

A letter (not to exceed two pages) from the Chair summarizing the Nominee's special qualifications for the Award and verifying

the percent of 'hands-on' effort by the candidate described in the abstract
the cash prize will be awarded directly to the Awardee and not counted against normal compensation or deposited in department accounts
the Awardee will attend the AUPO Annual Meeting to receive the award and will be accompanied by the Chair or an Associate Member from their department

One-page curriculum vitae
Abstract of research carried out by candidate

abstracts should indicate the percent of "hands-on" effort of the work performed by the candidate
abstracts should be in ARVO format
the introduction should contain a single sentence statement of the hypothesis
the conclusion should contain a single sentence statement of the relevance of the work to the prevention of blindness (why the study is therefore important)

No candidate may submit more than one abstract, although there is no limit to the number of abstracts that may be submitted from any department. In general, there should be only one submission from the laboratory or program of an individual scientific faculty preceptor.
The completed application packet must be compiled by the Department Chair and submitted electronically by September 15.
Selection Process
All applications will be reviewed by a Selection Committee, consisting of Chairs and Directors of Research from Departments of Ophthalmology.
The four successful candidates will be notified in October.