The mission of JAO is to communicate new information critical to the advancement of academic ophthalmology.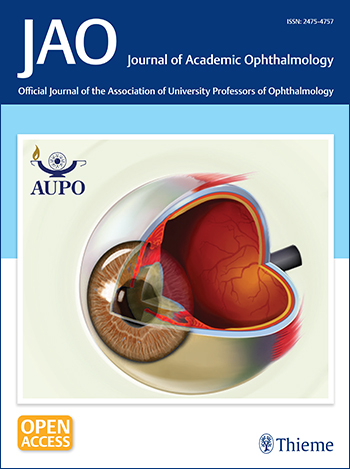 The Journal of Academic Ophthalmology (JAO) launched as the official publication of the Association of University Professors of Ophthalmology (AUPO) in January 2017. The JAO is a peer-reviewed, online, open-access publication focused on the academic pursuits of ophthalmology.
The JAO offers - 
Fast, fair peer review
Rapid online manuscript submission
Fast article publication
High quality editorial services
Listings in/applied to top indexing services
International readership maximizing exposure and citations
Easy, free online access around the world
Article processing fees are complimentary to all AUPO members and the faculty and staff of AUPO member institutions.
George (Jack) Cioffi, MD Editor-in-Chief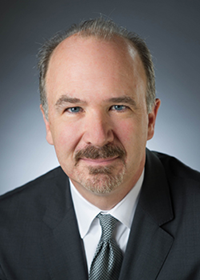 Dr. George (Jack) Cioffi, Editor-in-Chief, is the Edward S. Harkness Professor with Tenure and Chairman of the Department of Ophthalmology at Columbia University College of Physicians and Surgeons.  For the past decade, Dr. Cioffi served as the Editor-in-Chief of Journal of Glaucoma and currently serves as Chair of the Basic and Clinical Science Course (BCSC) for the American Academy of Ophthalmology.  He has authored more than 200 articles and book chapters and edited a book for non-ophthalmologists, The Devers Manual: Ophthalmology for the Healthcare Professional.
Founding
Journal of Academic Ophthalmology was originally founded by Dr. Andrew Lee, Chair of Ophthalmology at Houston Methodist Hospital, Houston, Texas.  Later titled, Journal of Clinical & Academic Ophthalmology, Dr. Lee was instrumental in providing a voice for academic ophthalmology. AUPO acknowledges Dr. Lee's commitment to the success of the journal and his support throughout this transition.