Recognizing promising house officers pursuing a career in academic ophthalmology and vision research.
The AUPO/RPB Resident and Fellow Research Forum was established through a grant provided by Research to Prevent Blindness (RPB). The AUPO believes strongly that skills learned by participating in research are an invaluable component of the education of an ophthalmologist.  The establishment of the Resident and Fellow Research Forum acknowledges the importance of research in ophthalmic education and is intended to encourage the most promising house officers to pursue a career in academic ophthalmology and vision research. Through this forum AUPO promotes excellence in research by residents and fellows and identifies and supports individuals considering a career in ophthalmic research. Each year, AUPO schedules a session for the Forum as an integral part of the annual meeting. Travel-related expenses for the meeting are covered by AUPO; winners receive a cash award of $500 and a commemorative certificate.
The nomination period is now closed.
2018 Resident and Fellow Research Forum Participants
Joshua Gross, MD
University of Louisville
Joshua Gross is a first-year resident (PGY2) in the Department of Ophthalmology at the University of Louisville. He has experienced a unique and diverse path into a career as a physician-scientist in ophthalmology. After excelling as a running back in collegiate football and graduating with a major in chemistry, he worked as an ophthalmic technician before entering medical school at the University of Louisville. There, he strengthened his interest in ophthalmology through many volunteer, leadership, and clinical rotations. After graduating from medical school, he was awarded the Ophthalmology Clinical Research Fellowship at Indiana University under Dr. Alon Harris where he focused on investigating the relationship between changes in ocular blood flow and ophthalmic disease progression, including glaucoma, in vulnerable populations. Additionally, he served as an instructor for an IUSM course that concentrates on minority research. He continues to be interested in ocular blood flow and its relation to disease progression, and he is currently investigating macular vascularity in patients with diabetic retinopathy utilizing OCT angiography. As a physician-scientist he looks forward to continuing to be involved in studies utilizing OCT angiography to assess retinal vascularity and its relation to ocular disease progression.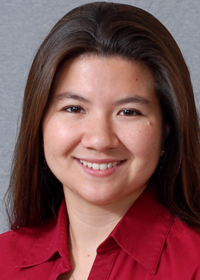 Cynthia Montana, MD, PhD
Washington University, St. Louis
Cynthia Montana is currently an ophthalmology resident at Washington University in St. Louis. Her graduate school research focused on photoreceptor cell transdifferentiation, and this exposure to vision science inspired her to pursue a career in ophthalmology. She has been fortunate to be able to continue her basic science project during residency, and believes that direct cellular reprogramming has exciting potential within the field of ocular regenerative medicine. Her clinical interest has recently shifted to glaucoma, which she finds fascinating due to the diversity of both pathologic mechanisms and treatment approaches for this disease. In the short term, she looks forward to a one-year teaching position as the chief of ophthalmic trauma at Wash U, followed by a glaucoma fellowship. Long term, she would like to remain in academia, in order to indulge her passion for both teaching and translational research.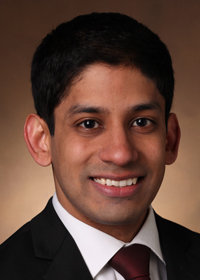 Nakul Shekhawat, MD, MPH
University of Michigan, Kellogg Eye Center
Nakul Shekhawat is a third-year ophthalmology resident at the Kellogg Eye Center, University of Michigan. He attended Vanderbilt University on a full tuition merit scholarship and received his undergraduate degree in neuroscience. He received his medical degree from Vanderbilt University and his graduate degree in epidemiology and biostatistics from Johns Hopkins University. He has published papers in Ophthalmology, JAMA Ophthalmology, Investigative Ophthalmology and Visual Sciences, and the American Journal of Ophthalmology. He has delivered paper presentations at the Association for Research in Vision and Ophthalmology, the American Ophthalmological Society, and the American Academy of Ophthalmology where he won the award for best paper during his internship year. His research has been featured in the New York Times, Time Magazine, and the U.S. News and World Report. His domestic research interests include measurement of surgical outcomes, health services research, and "big data" analysis of the epidemiology of eye diseases in the United States. His international interests include epidemiology of eye diseases, strengthening eye care delivery systems, and designing new methods for conducting clinical and epidemiologic research abroad. He plans to complete a fellowship in cornea and external disease followed by an academic appointment combining clinical/surgical practice with research.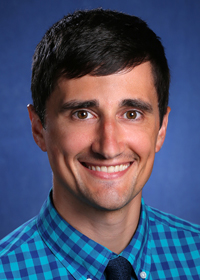 Thomas Wubben, MD, PhD
University of Michigan, Kellogg Eye Center
Thomas Wubben, is currently a first-year vitreoretinal surgical fellow at the University of Michigan Kellogg Eye Center. He received his BS in Chemical Engineering from the University of Illinois at Urbana-Champaign and his MD/PhD at the University of Illinois at Chicago. His doctoral studies focused on drug discovery, design, and development. He characterized potential, novel, antibacterial targets and identified lead compounds that may eventually combat multi-drug resistant strains of tuberculosis. As a resident and current fellow at the Kellogg Eye Center, he has been working with Dr. Cagri Besirli to characterize how shifts in cellular metabolism portend a survival advantage to photoreceptors after retinal detachment despite persistent ischemia. His work has shown that metabolic reprogramming of glycolysis decreases photoreceptor death during acute apoptotic stress and provides evidence that reprogramming of photoreceptor metabolism is a novel therapeutic strategy for photoreceptor neuroprotection that may be utilized in many retinal disorders. He is currently examining small molecules that can reprogram photoreceptor metabolism to improve photoreceptor survival and ultimately, improve vision in individuals affected by retinal diseases. In the future, he plans to have an academic career as a vitreoretinal surgeon and clinician-scientist who continues to help his patients through science.
Additional Information
Eligibility
Nominees for the Resident and Fellow Research Forum must fulfill the following criteria:
Residents or fellows, carrying out research on a full or part-time basis in any approved residency training program in the United States and Canada, and medical students doing a full year of research
Research content should reflect ongoing or very recent research that has not yet been published or accepted for publication at the time of submission
Applications across the full spectrum of ophthalmic diseases are encouraged
A winning presenter is eligible to present only once at an AUPO annual meeting
Nominations
Candidates must be nominated by their Department Chair
The Application Packet must include the following items (10 pt. font or greater):

A letter (not to exceed two pages) from the Chair summarizing the Nominee's special qualifications for the Award and verifying

the percent of 'hands-on' effort by the candidate described in the abstract
the cash prize will be awarded directly to the Awardee and not counted against normal compensation or deposited in department accounts
the Awardee will attend the AUPO Annual Meeting to receive the award and will be accompanied by the Chair or an Associate Member from their department

One-page curriculum vitae
Abstract of research carried out by candidate

abstracts should indicate the percent of "hands-on" effort of the work performed by the candidate
abstracts should be in ARVO format
the introduction should contain a single sentence statement of the hypothesis
the conclusion should contain a single sentence statement of the relevance of the work to the prevention of blindness (why the study is therefore important)

No candidate may submit more than one abstract, although there is no limit to the number of abstracts that may be submitted from any department. In general, there should be only one submission from the laboratory or program of an individual scientific faculty preceptor.
The completed application packet must be compiled by the Department Chair and submitted electronically by September 15.
Selection Process
All applications will be reviewed by a Selection Committee, consisting of Chairs and Directors of Research from Departments of Ophthalmology.
The four successful candidates will be notified in October.