Recognizing promising house officers pursuing a career in academic ophthalmology and vision research.
The AUPO/RPB Resident and Fellow Research Forum was established through a grant provided by Research to Prevent Blindness (RPB). The AUPO believes strongly that skills learned by participating in research are an invaluable component of the education of an ophthalmologist.  The establishment of the Resident and Fellow Research Forum acknowledges the importance of research in ophthalmic education and is intended to encourage the most promising house officers to pursue a career in academic ophthalmology and vision research. Through this forum AUPO promotes excellence in research by residents and fellows and identifies and supports individuals considering a career in ophthalmic research. Each year, AUPO schedules a session for the Forum as an integral part of the annual meeting. Travel-related expenses for the meeting are covered by AUPO; winners receive a cash award of $500 and a commemorative certificate.
2017 Resident and Fellow Research Forum Participants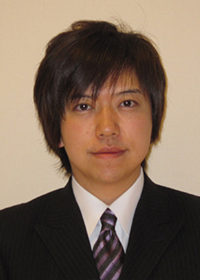 Shinichi Fukuda, MD, PhD
University of Virginia
Shinichi Fukuda, MD, PhD is a Fellow in the Department of Ophthalmology and in the Center for Advanced Vision Science at the University of Virginia. Dr. Fukuda obtained his MD and PhD from the University of Tsukuba in Japan, where he made contributions using 3D-anterior segment optical coherence tomography (AS-OCT) and 3D polarization sensitive AS-OCT in humans, and also investigated regenerative medicine using vascular imaging. He has received the Alcon Novartis Hida Memorial Award, the Medical Research Encouragement Prize of The Japan Medical Association, and a Postdoctoral Fellowship for Research Abroad of Japan Society for the Promotion of Science. Currently, Dr. Fukuda is researching age-related macular degeneration (AMD) under the guidance of Dr. Jayakrishna Ambati. He seeks to be a physician-scientist by performing translational research. Dr. Fukuda's ultimate goal is to cure blinding diseases such as AMD.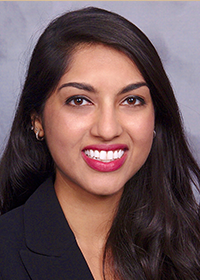 Sabrina Muhktar, BA
Virginia Commonwealth University School of Medicine and University of Pittsburgh
Sabrina Mukhtar completed her undergraduate education at University of California, Berkeley in 2011. She currently is a fourth year medical student at Virginia Commonwealth University School of Medicine and is pursuing her Masters in Public Health from University of Pittsburgh. In May 2017, she hopes to graduate with both her MD and MPH. Currently she is also a research fellow in Dr. Ladan Espandar's Ocular Surface Regeneration Lab at University of Pittsburgh's Department of Ophthalmology. She was always interested in Ophthalmology prior to medical school and her long-term aspirations include pursuing a career in academic ophthalmology and contributing to the field as a clinician scientist.  While still developing her areas of interest, she would like to pursue a fellowship in either Cornea or Glaucoma in the future.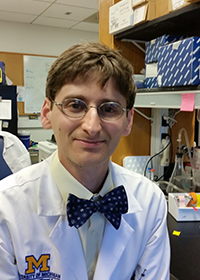 Lee Prasov, MD, PhD
University of Michigan Kellogg Eye Center
Lev Prasov is currently a second year ophthalmology resident at the University of Michigan Kellogg Eye Center.  He completed his undergraduate work at the University of Michigan studying Chemistry and Biochemistry.  He subsequently completed his medical and graduate work at the University of Michigan and earned an MD and PhD in Human Genetics.  His graduate work was in the laboratory of Tom Glaser, studying the role of Atoh7, a critical transcription factor for retinal ganglion cell development.  He has continued to focus on his dual passions in genetics and ophthalmology, working with Dr. Julia Richards, Dr. Sally Camper, and Dr. Sayoko Moroi working on finding new genes for familial glaucoma and related diseases.   Specifically, he has used a combined approach of linkage and exome sequencing to find new disease causing genes.  He is currently actively working on finding new genes and pathways for nanophthalmos, as well as defining the pathogenesis of this condition.  In the future, he hopes to continue  to merge his passions for ophthalmology and genetics by pursuing a career in ophthalmic genetics and providing comprehensive care to patients with genetic eye disease.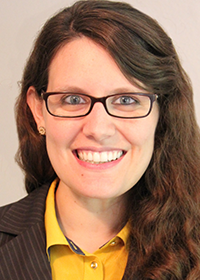 Brittni Scruggs, MD, PhD
University of Iowa Carver College of Medicine
Brittni Scruggs, MD, PhD is currently a PGY-II ophthalmology resident at the University of Iowa. She received her BS with Honors in Biochemistry and Molecular Biology from Trinity University in San Antonio, Texas and her MD/PhD at Tulane University in New Orleans, Louisiana. Her graduate studies focused on developing novel mesenchymal stem cell therapies for patients affected with neurodegenerative diseases, including leukodystrophies and multiple sclerosis.   As a resident, she is collaborating with researchers at the Wynn Institute for Vision Research to develop induced pluripotent stem cell therapy for patients with inherited eye diseases. Her project aims to fully optimize and describe the surgical techniques necessary for subretinal stem cell transplantation in addition to further investigating the effects of transplantation, including cell distribution, cell differentiation, and vision improvement after delivery.  She aspires to be a physician-scientist who helps cure retinal blindness using safe, effective, and patient-derived therapies.  She is the recipient of many awards, including the National Eye Institute Travel Grant for the 2016 ARVO meeting and the 2015-2016 VitreoRetinal Surgery Foundation (VRSF) Research Award. She attended the 2016 Heed Resident Retreat. Outside of residency, Brittni enjoys playing cello, running, and spending time with her husband and her energetic two-year-old daughter.
Additional Information
Eligibility
Nominees for the Resident and Fellow Research Forum must fulfill the following criteria:
Residents or fellows, carrying out research on a full or part-time basis in any approved residency training program in the United States and Canada, and medical students doing a full year of research
Research content should reflect ongoing or very recent research that has not yet been published or accepted for publication at the time of submission
Applications across the full spectrum of ophthalmic diseases are encouraged
A winning presenter is eligible to present only once at an AUPO annual meeting
Nominations
Candidates must be nominated by their Department Chair
The Application Packet must include the following items (10 pt. font or greater):

A letter (not to exceed two pages) from the Chair summarizing the Nominee's special qualifications for the Award and verifying

the percent of 'hands-on' effort by the candidate described in the abstract
the cash prize will be awarded directly to the Awardee and not counted against normal compensation or deposited in department accounts
the Awardee will attend the AUPO Annual Meeting to receive the award and will be accompanied by the Chair or an Associate Member from their department

One-page curriculum vitae
Abstract of research carried out by candidate

abstracts should indicate the percent of "hands-on" effort of the work performed by the candidate
abstracts should be in ARVO format
the introduction should contain a single sentence statement of the hypothesis
the conclusion should contain a single sentence statement of the relevance of the work to the prevention of blindness (why the study is therefore important)

No candidate may submit more than one abstract, although there is no limit to the number of abstracts that may be submitted from any department. In general, there should be only one submission from the laboratory or program of an individual scientific faculty preceptor.
The completed application packet must be compiled by the Department Chair and submitted electronically by September 15.
Selection Process
All applications will be reviewed by a Selection Committee, consisting of Chairs and Directors of Research from Departments of Ophthalmology.
The four successful candidates will be notified in October.