Providing national recognition for an outstanding medical student educator.
The Excellence in Medical Student Education Award will provide national recognition for an outstanding medical student educator on an annual basis. It is established through funding from the Association of University Professors of Ophthalmology (AUPO) and the American Academy of Ophthalmology (AAO). The award will be presented annually at the AUPO Annual Meeting and includes a cash prize.
2016 Excellence in Medical Student Education Award Recipient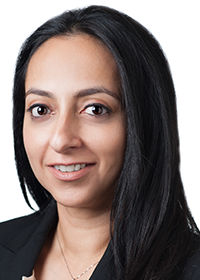 Dr. Rukhsana G. Mirza is an Associate Professor and Director, Medical Student Education in Ophthalmology at Northwestern University, Feinberg School of Medicine.  She completed her M.D. degree from the Chicago Medical School, followed by an ophthalmology residency at Loyola University Medical Center.  She finished her training by returning to her undergraduate alma mater at Northwestern where she completed a fellowship in diseases of the retina and joined the faculty as a Medical Retina specialist upon her graduation.
Rukhsana accepted the role as director of medical student education in 2007.  She has been involved in all aspects of student education including an active role as clerkship director, serving on curriculum committees to expand ophthalmology exposure, and as module leader for the Head and Neck unit.  
In addition to student education she is integrally involved in Northwestern's residency and retina fellowship programs serving as associate fellowship director.  She is an advisor and research mentor to medical students, residents, and fellows.  She is an innovative educator whose work has been featured in campus wide recognition and was inducted to the prestigious Feinberg Academy of Medical Educators (FAME) and the Alpha Omega Alpha honors society as a faculty member at Northwestern. In addition, she has received an Outstanding Teaching Award given by FAME.   Dr. Mirza has been involved at the national level with the Association of University Professors of Ophthalmology- Medical Education Council and is currently president-elect for this group.   She is an advocate for developing a core interactive curriculum in Ophthalmology that can be shared across schools and this is one of her primary initiatives as a lead on the research committee of the MSE council.  
Aside from her interest in medical education, she is a busy clinician and retinal researcher involved in original work and clinical trials. In addition to her active professional career, she is a wife and mother of three boys ages 10, 8, and 5.
Past Recipients
2015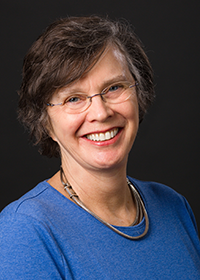 2104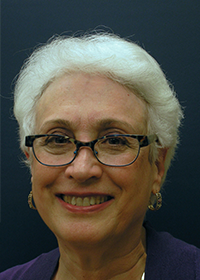 Additional information
Eligibility
Nominees for the Excellence in Medical Student Education Award must fulfill the following criteria:
Be an Associate Member of AUPO and a Member or Fellow of the AAO
Have served as a Medical Student Educator at an ACGME, LCME, or RCPSC-accredited AUPO member program for a minimum of two years
Currently serve as the Medical Student Educator
Embody the qualities of:

commitment to medical student education
dedication to the medical student education training process
active engagement in medical student education program leadership
innovation in and/or advancement of medical student education in Ophthalmology at the Regional, National or AUPO level
a consummate teacher/mentor/advisor
Special consideration in the selection process will be given to:
current activities, not simply to length of service or to contributions made many years previously
nominees who have published in peer-reviewed literature on subjects related to medical student education
innovative work
those who have achieved a leadership role in medical education
achievement in mentoring other educators/future educators
Nominations
Candidates must be nominated by their Department Chair
The Application Packet must include the following items (10 pt. font or greater)
A letter (not to exceed three pages) from the Chair summarizing the Nominee's special qualifications for the Award and verifying that, if awarded

the Awardee will attend the AUPO Annual Meeting to receive the award
the cash prize will be awarded directly to the Awardee and not counted against normal compensation or deposited in department accounts

Two supporting letters (each not to exceed two pages) from faculty, current medical students, or past medical students who trained under the Nominee
A copy of the Nominee's current Curriculum Vitae
A signed letter from the Nominee (not to exceed two pages) summarizing the Nominee's accomplishments as Medical Student Educator and plans for future activities. The Nominee must also agree in the letter to provide a presentation at the Annual Meetings of AUPO on a topic related to medical student education training if chosen as the Awardee.

The completed application packet must be compiled by the Department Chair and submitted electronically by April 15.
Application period is currently closed and will re-open again in February.
Selection Process
All completed applications will be reviewed by a Selection Committee and a recommendation forwarded to the AUPO Board of Trustees and the AAO Board of Trustee for approval.
The Awardee will be notified in July.